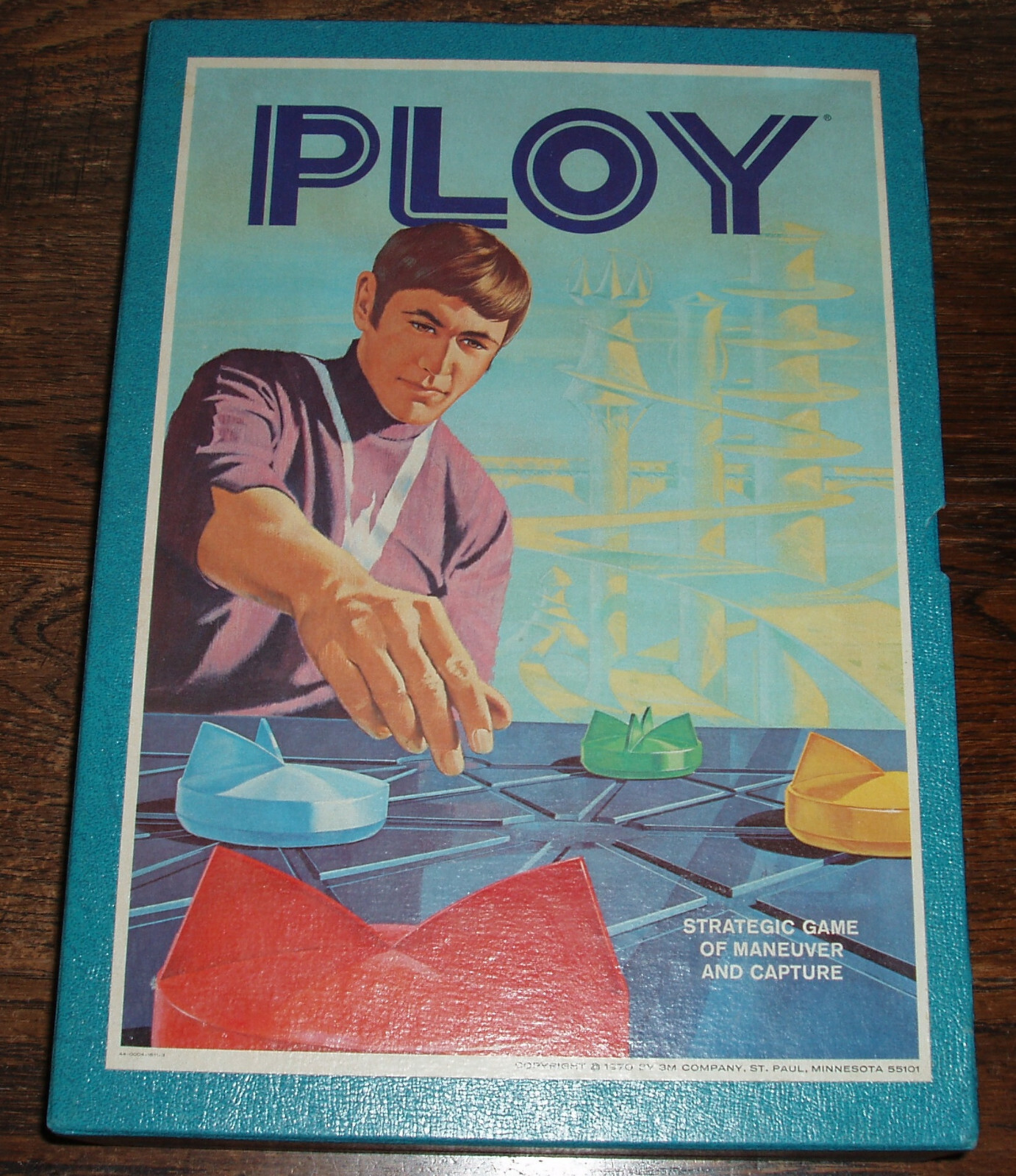 Click here to see similar items on eBay, and to buy.
Ploy'chess' – aka Imperium – strategy chess variant3Mbookshelf gameSomeslight shelf wear to box2to 4 players1970
Thegame components slide out of the outer sleeve and are kept within 2separate boxes.Completewith board clips and all 4 armies. All as in pics.
15pieces per side for 2 players. 9 pieces per side for 4 players.
fromBoardGameGeekThisgame in the 3M Bookshelf Series has a chess-like feel. Players movedifferent types of pieces on the board, trying to eliminate theiropponents or capture the "Commander" (king). As a bonus,the box features "futuristic" art which could have onlybeen produced in the late 1960's.
Thepublisher's description:"Ployis the stimulating space-age strategy game. The object–to eliminatethe opponent's Commander or all of his forces. Since pieces only movealong paths in line with the indicators radiating from their centers,the strategy lies in knowing when to move and when to rotate a pieceto change direction. For 2 or 4 players. Bookshelf case contains foursets of spacial playing pieces, futuristic playing board andinstructions."
Click here to see similar items on eBay, and to buy.
Category: Toys and Games:Games:Board and Traditional Games:Vintage Manufacture
Similar items available from UK online shops:
See more from eBay…
---

Items 1 to 15 of 72146

Items 1 to 15 of 72146